Teacher/Admins Features & Benefits
Powerful Classroom Management & Auto-Grading Tools
Automatic and instant grading
Access student progress, grades, and reports in real time
Set multiple preferences and settings for students, including the backspace key, sequence, games, and more
Add new classes, students, and teachers on the fly
Optionally assign homework (access from home can be disabled)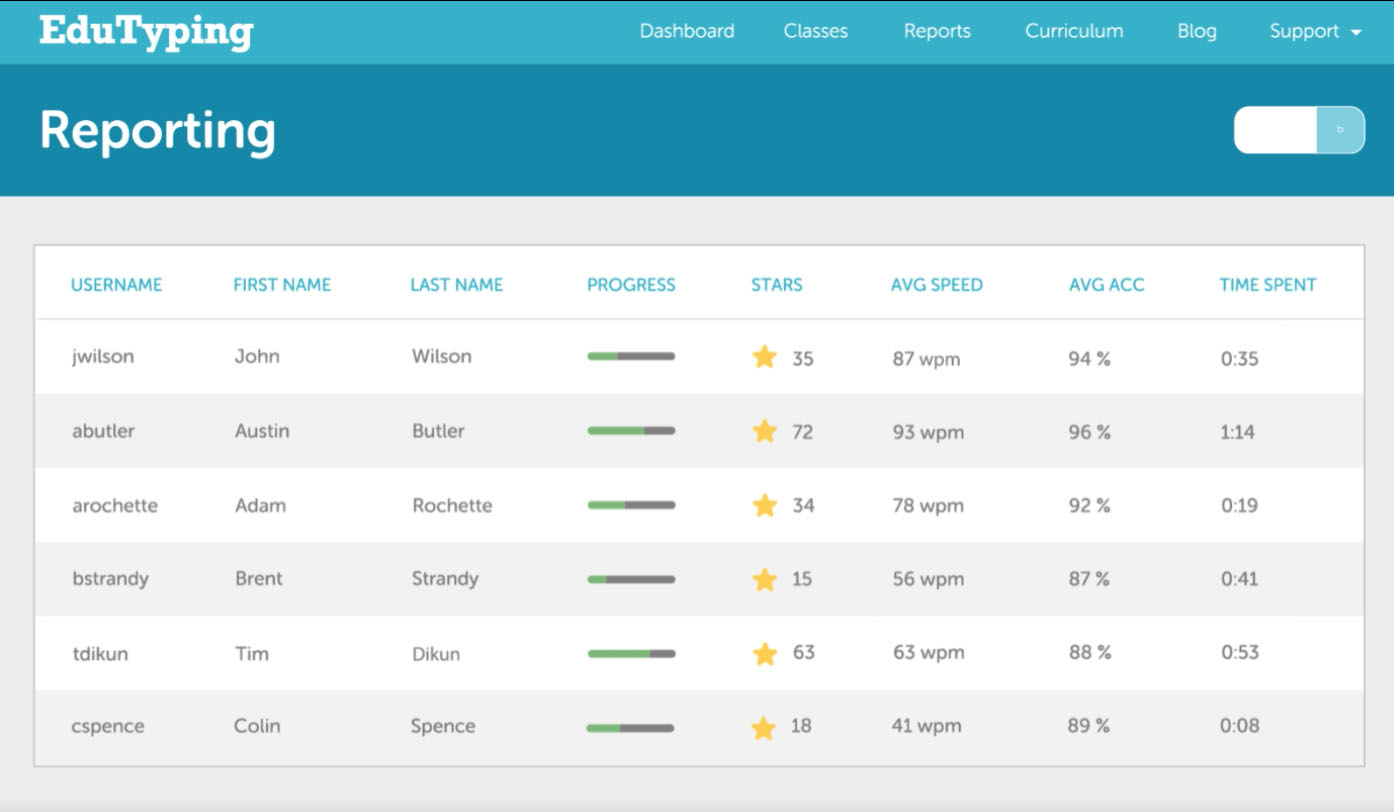 Includes Two Curriculums for K–12
EduTyping includes two unique curriculums for both elementary and secondary levels. Both curriculums are aligned to national standards (view standards).
EduTyping, Jr. EduTyping, Jr. curriculum introduces students K–5 using a row-by-row method. Integrated throughout each lesson are high-definition and sight words to reinforce reading comprehension.
EduTyping Secondary curriculum uses a traditional method of touch typing and includes comprehensive interactive lessons that integrate updated pop culture content to keep students interested and engaged.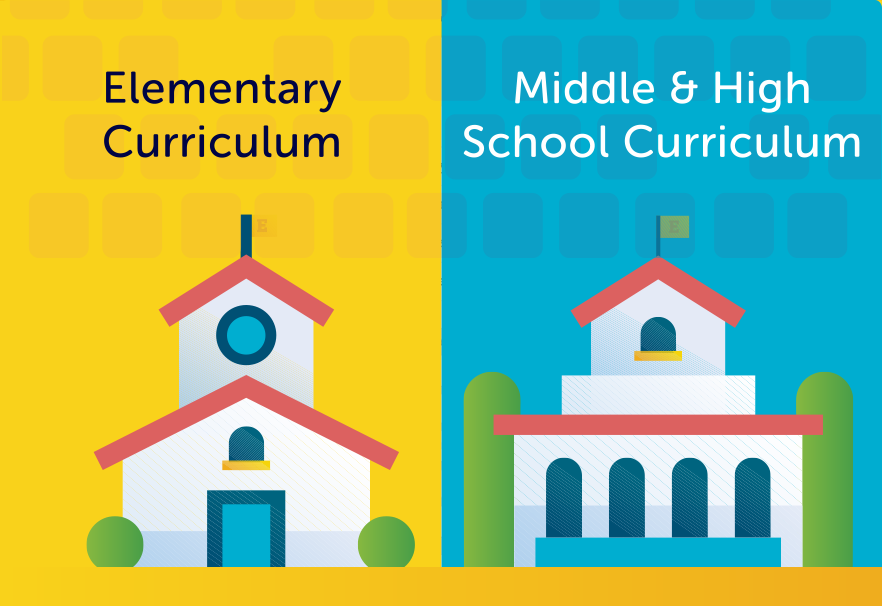 Set Grading & Reward Benchmarks
Set letter grade equivalents, WPM, and accuracy benchmarks, control how many stars students earn based on their accuracy, and much more.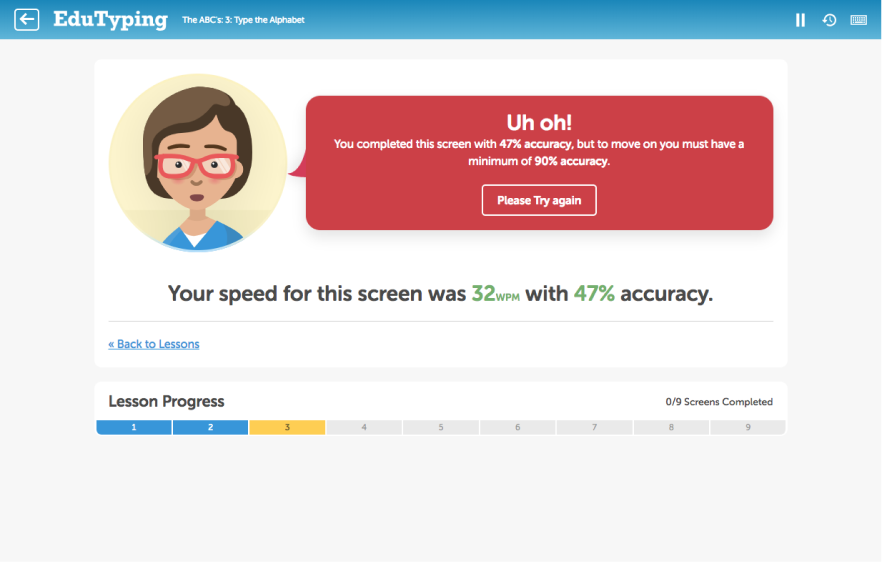 Real-time Student Monitor
Gone are the days of wondering what your students are doing behind their screens. With our new real-time student monitor, you can view student typing progress from the comfort of your desk in the teacher dashboard.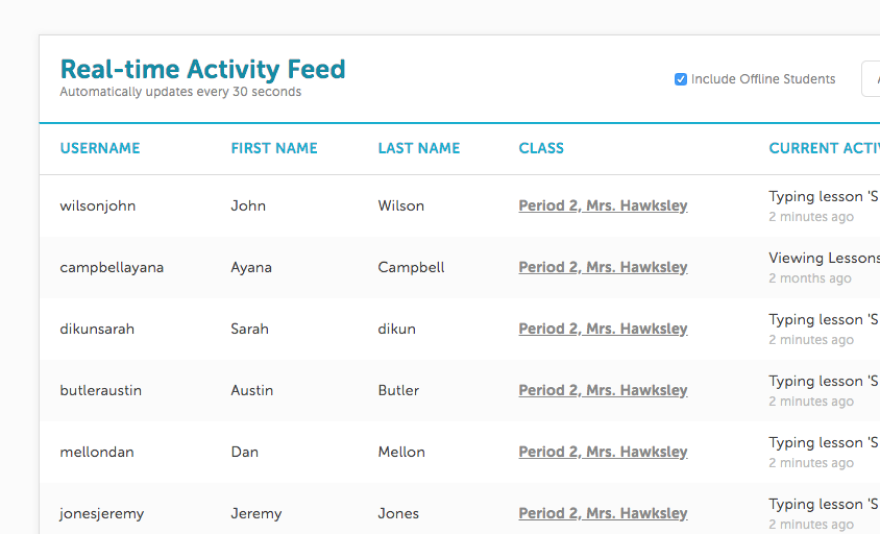 Add Your Own Lessons & Customize the Curriculum
Control of both the elementary and secondary curriculums. Add or remove foundation lessons, practice lessons, reinforcements, and timed assessment tests. Create your own lessons and timed tests, and share them with your students, other teachers, and schools within your district.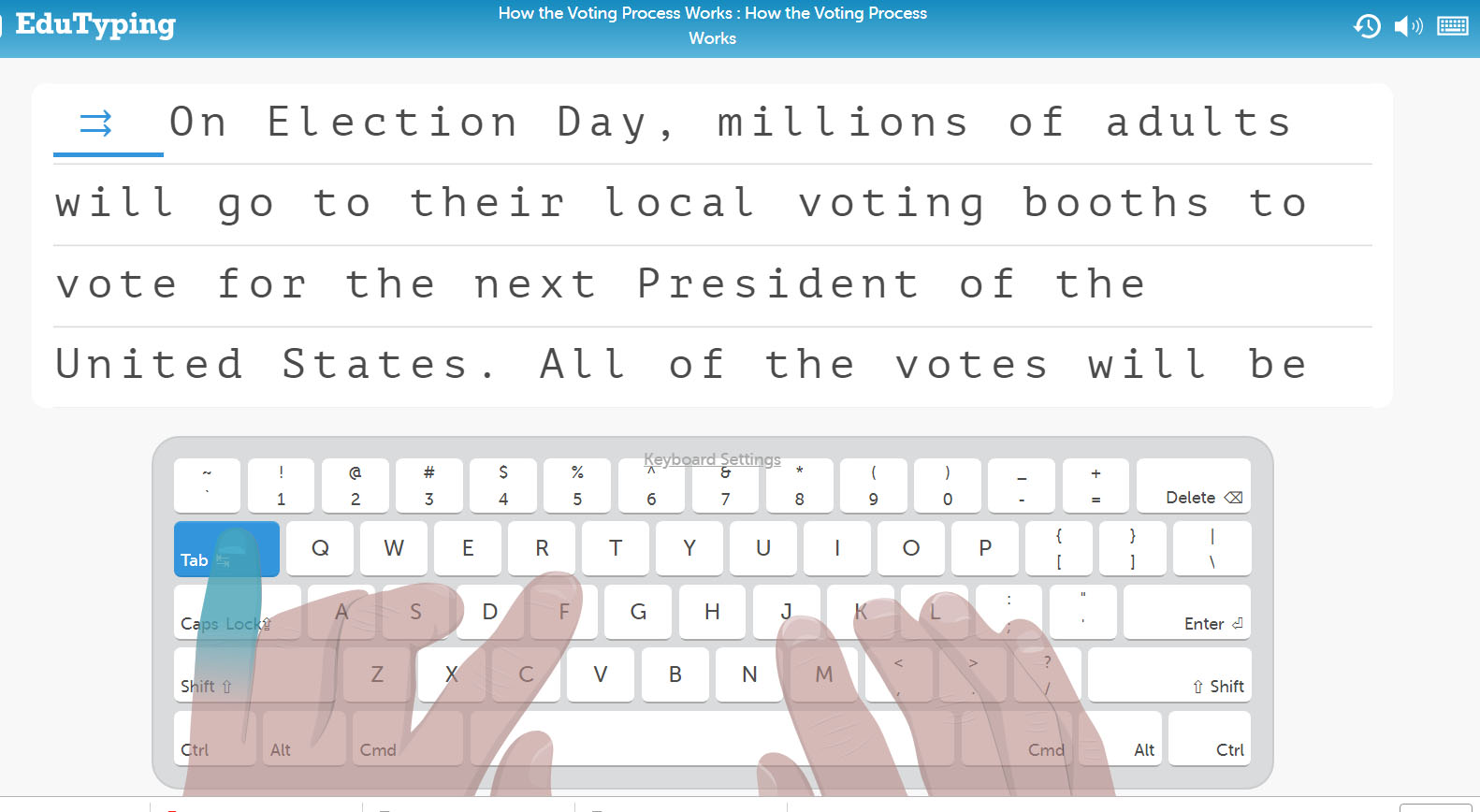 Hundreds of Lessons & Typing Practice
Whether you are using EduTyping to supplement a course, or using it as a primary course tool, you'll never run out of lessons. We continually update the curriculum with fresh, up-to-date content.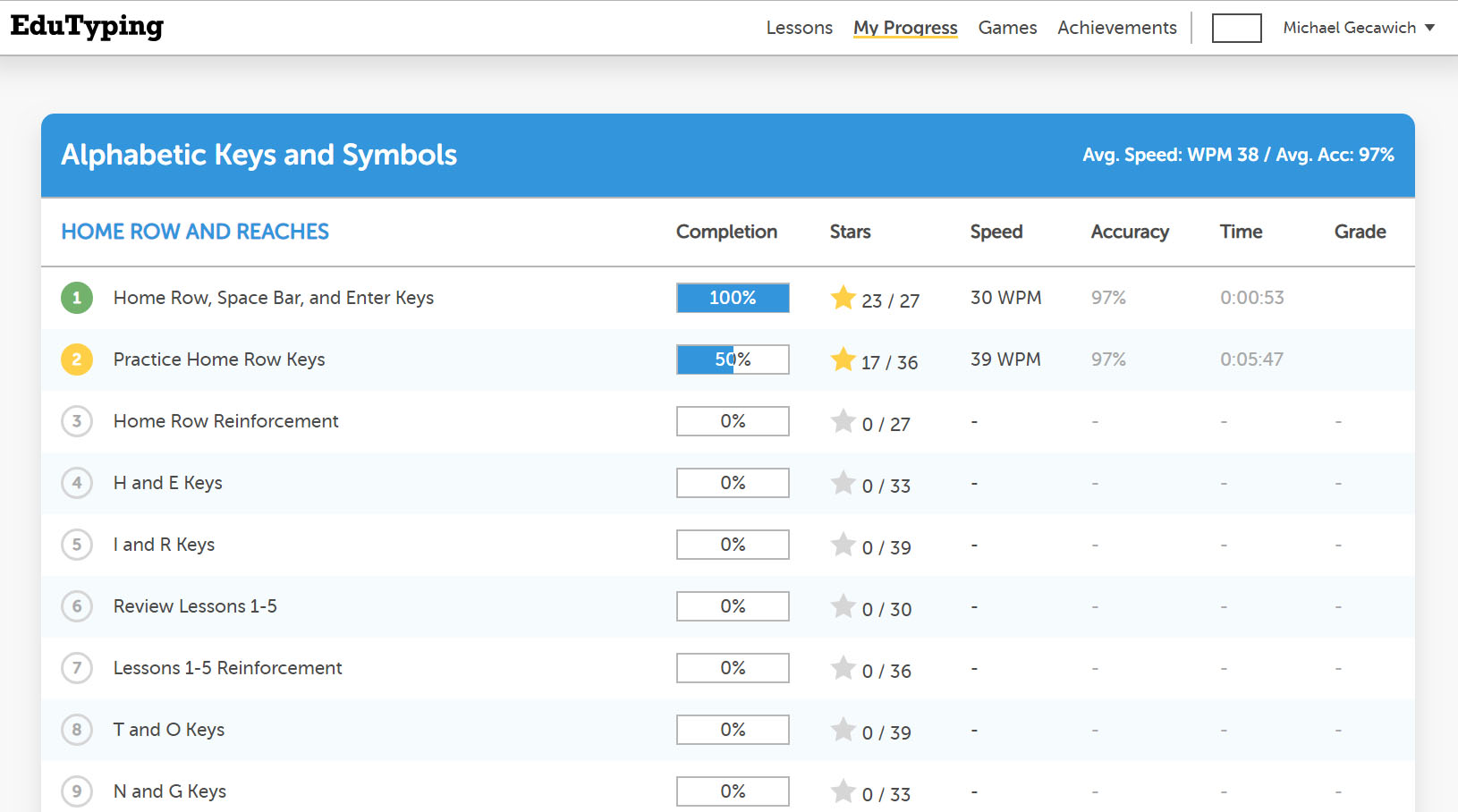 Incredible Tech Support
We pride ourselves on delivering amazing technical support for our customers. Technical support is available 24/5 via email. Phone support is available Monday–Friday, 9 a.m.–4 p.m. ET.