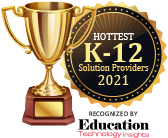 Every Tool You Need to Teach
K-12

Keyboarding Online

EduTyping is the #1 trusted solution for teaching over two million students a year the skill of typing.
Introducing Computer Applications to EduTyping
Now Live!
Computer Applications Courses
Included with all EduTyping purchases
This new curriculum teaches students fundamental skills in:
Word Processing
Spreadsheets
Presentations
Lessons work with any version of any application, including Microsoft Office and Google Apps, and can be used independently or integrated into EduTyping's keyboarding curriculum.